Staying connected and communicating our story is important to us.
We hope you enjoy our updates and insights.
Congratulations Kyle Kiser, RA, NCARB! Kyle achieved his licensure, and is also helping to support others at GUIDE Architecture with study resources for ARE, LEED, and EDAC. Way to go!!!
Congratulations Kyle!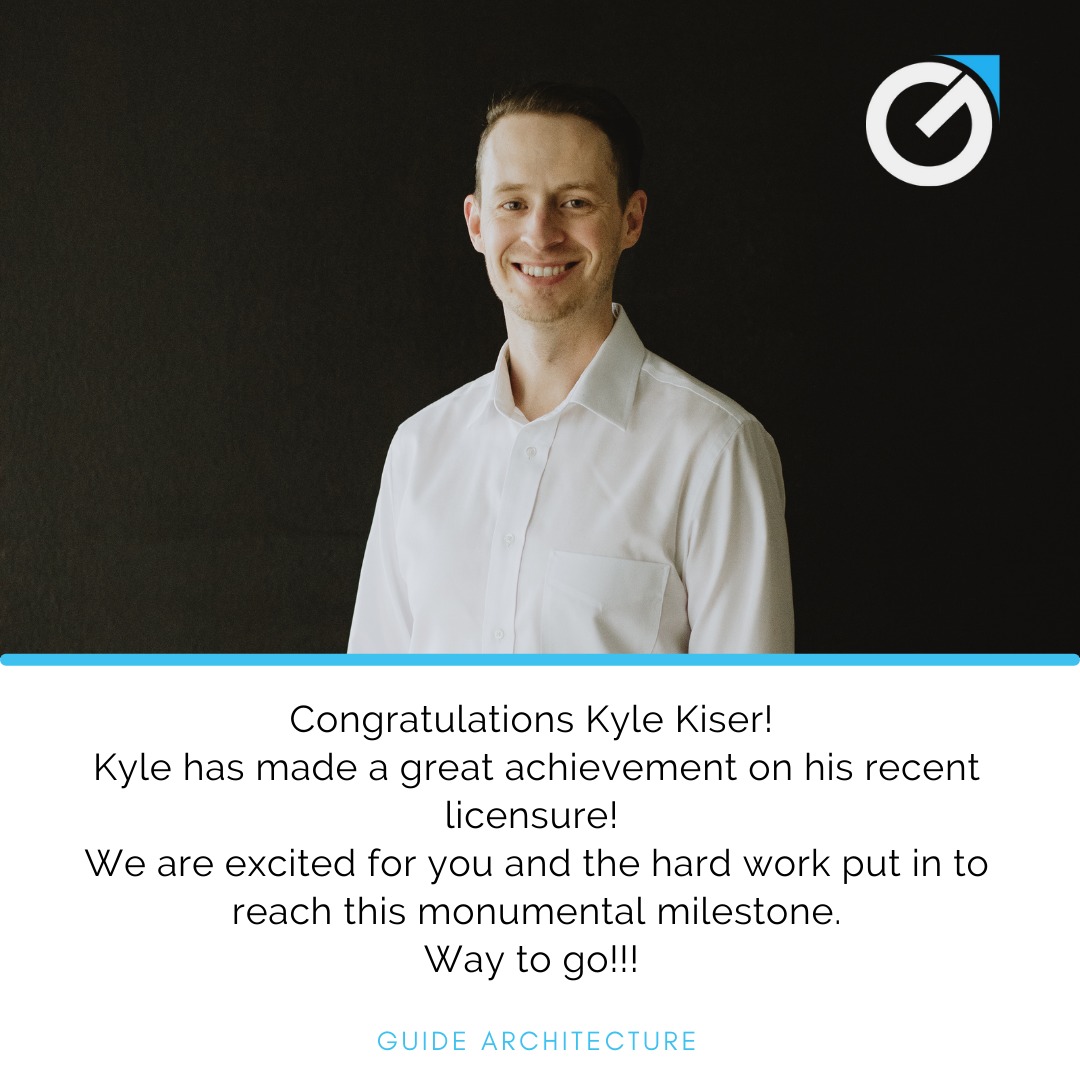 Well done interns! Thank you, Jacob Nixon, for your time and effort spent during your internship at our North Carolina office! Best of luck on your journey at #ClemsonUniversity ! To our undergrads from #TexasTechUniversity, Tyler Stecker and Salvadore Taranto, pursing a degree in Architecture, and Shelby Denton studying Interior Design, did a phenomenal job at our Dallas office, showing themselves to be efficient, having an eagerness to learn and willingness to help. We wish each of you the best in your future endeavors and will be available to you as a resource when you are back at school.
Thank you! 2021 Summer Interns
It has been wonderful to work with and for LBUCC on this fantastic program also known as Centering, a non-profit pregnancy clinic through LBUCC.
Photo Credits – GUIDE Architecture's Interiors team: Nicole Gray, Shelby Denton, Caitlin McCunney & Binal Patel
Jason Turnbow, Project Lead
Joseph Enciso, Project Manager
Rudick Construction Group's Kyle, Cody and Adrian.

LBUCC Centering