Staying connected and communicating our story is important to us.
We hope you enjoy our updates and insights.
We are honored to be recognized as Architect of the Year by ASA North Texas! We firmly believe that great projects demand great relationships, and are humbled to see that our company vision and core principles are making a difference with our industry partners and project teams. Thank you so much for this outstanding award!
(From Left to Right: Paul Lowers, Jason Turnbow, Maggie Butler, and Mark Criswell)
Architect of the Year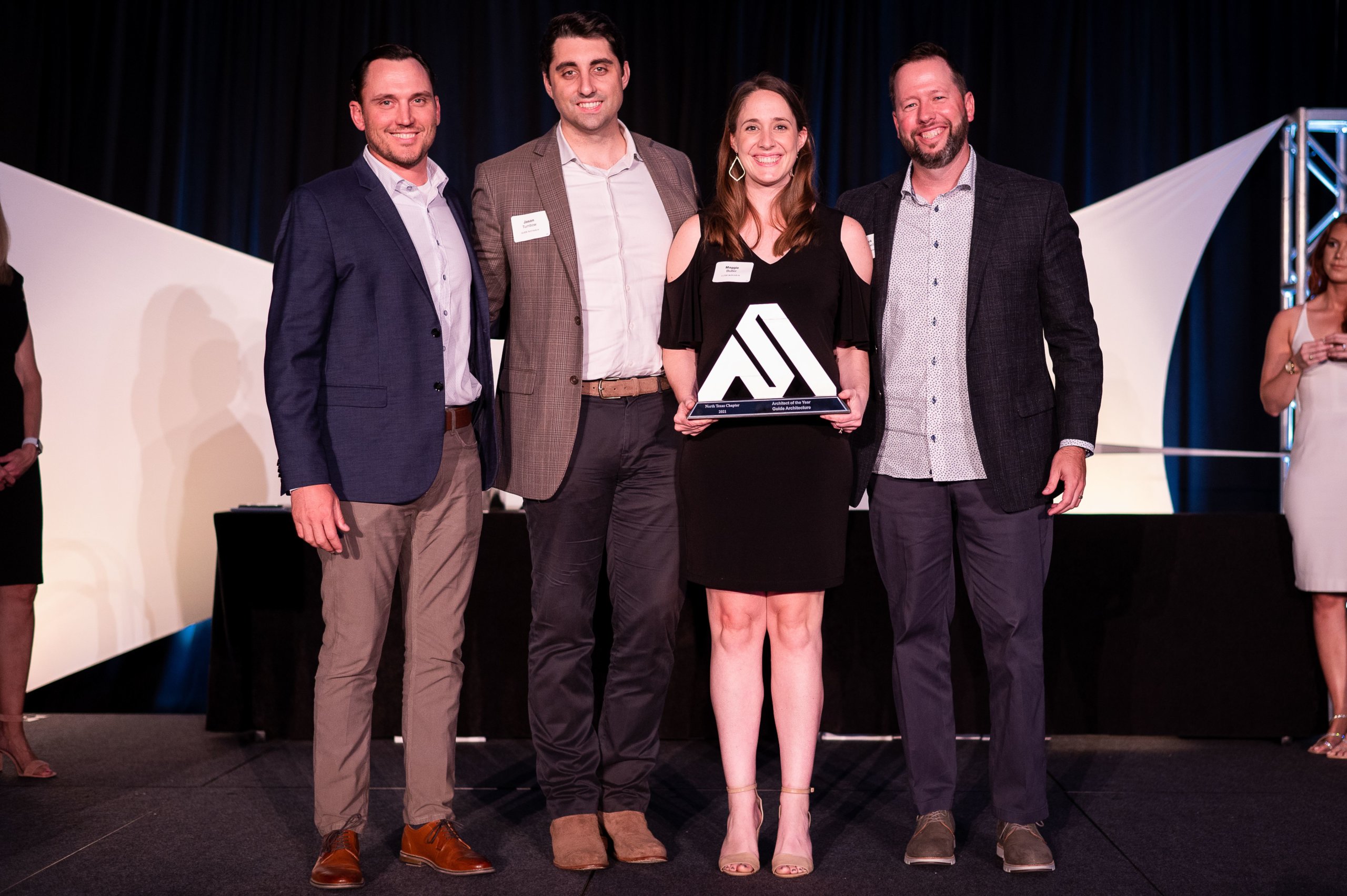 We are excited to break ground on the new 32-bed Oceans Behavioral Hospital in Lubbock, TX! This facility will bring much needed behavioral health services to the South Plains and provide both inpatient and outpatient services. The licensed psychiatric hospital is roughly 25,000 sf and features large group therapy and social spaces, full dietary kitchen, exterior patient courtyards, as well as an Intensive Outpatient Unit. We are excited to be working with New Era Partners and Oceans Healthcare to design this exciting facility.
Oceans Behavioral Healthcare – Lubbock, TX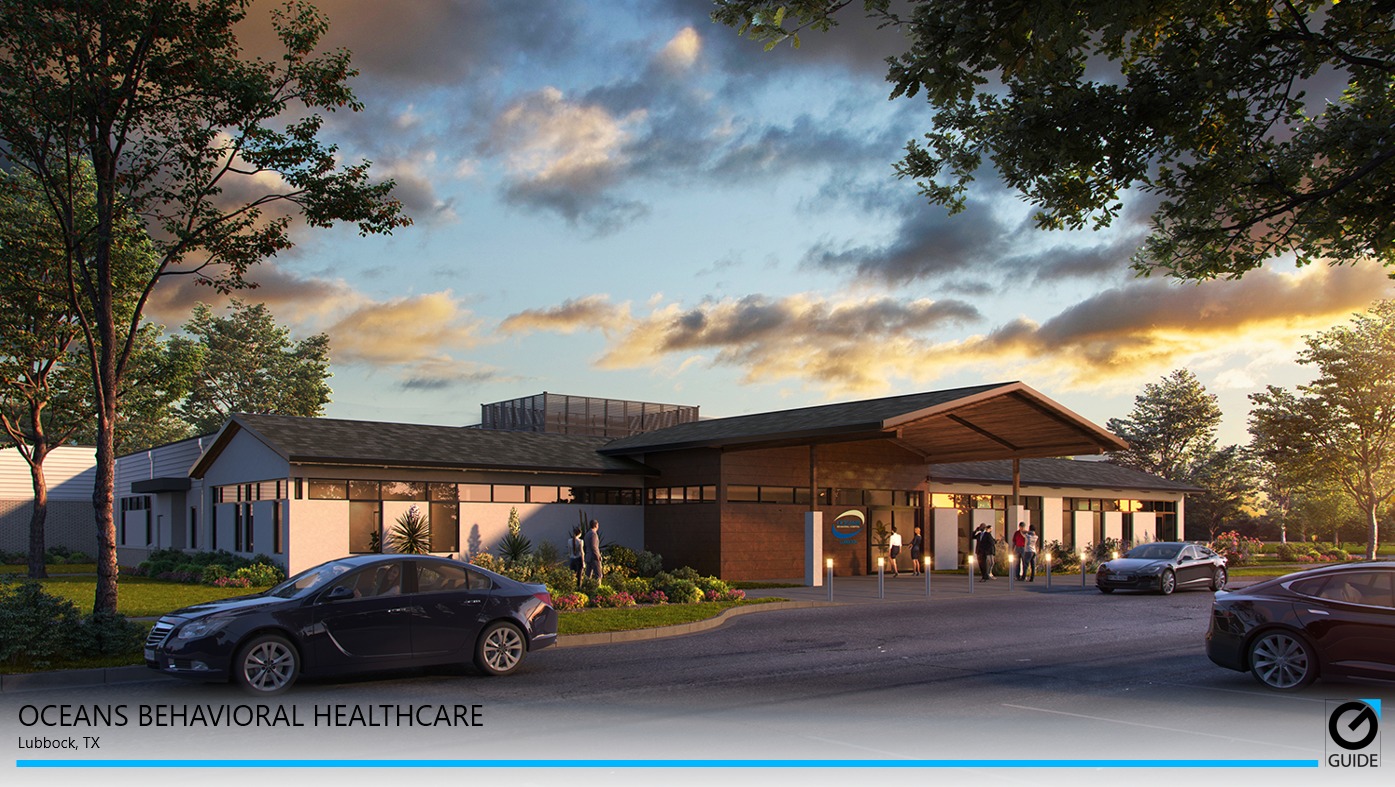 GUIDE is thrilled to officially introduce Christie Adams as Southeast Regional Practice Leader, Principal in our Charlotte office! With over 20 years of experience, she has worked with clients to create, plan and design healthcare environments in the Charlotte market and across the state of North Carolina.  She understands what it takes to deliver a high-quality product and advocates for clients with a keen understanding of healthcare environments every step of the way. She's recognized as a leader in the healthcare design and construction industry, and we're thrilled to have her onboard! More to come on Christie and happenings in the Charlotte office soon!
Welcome Christie Adams!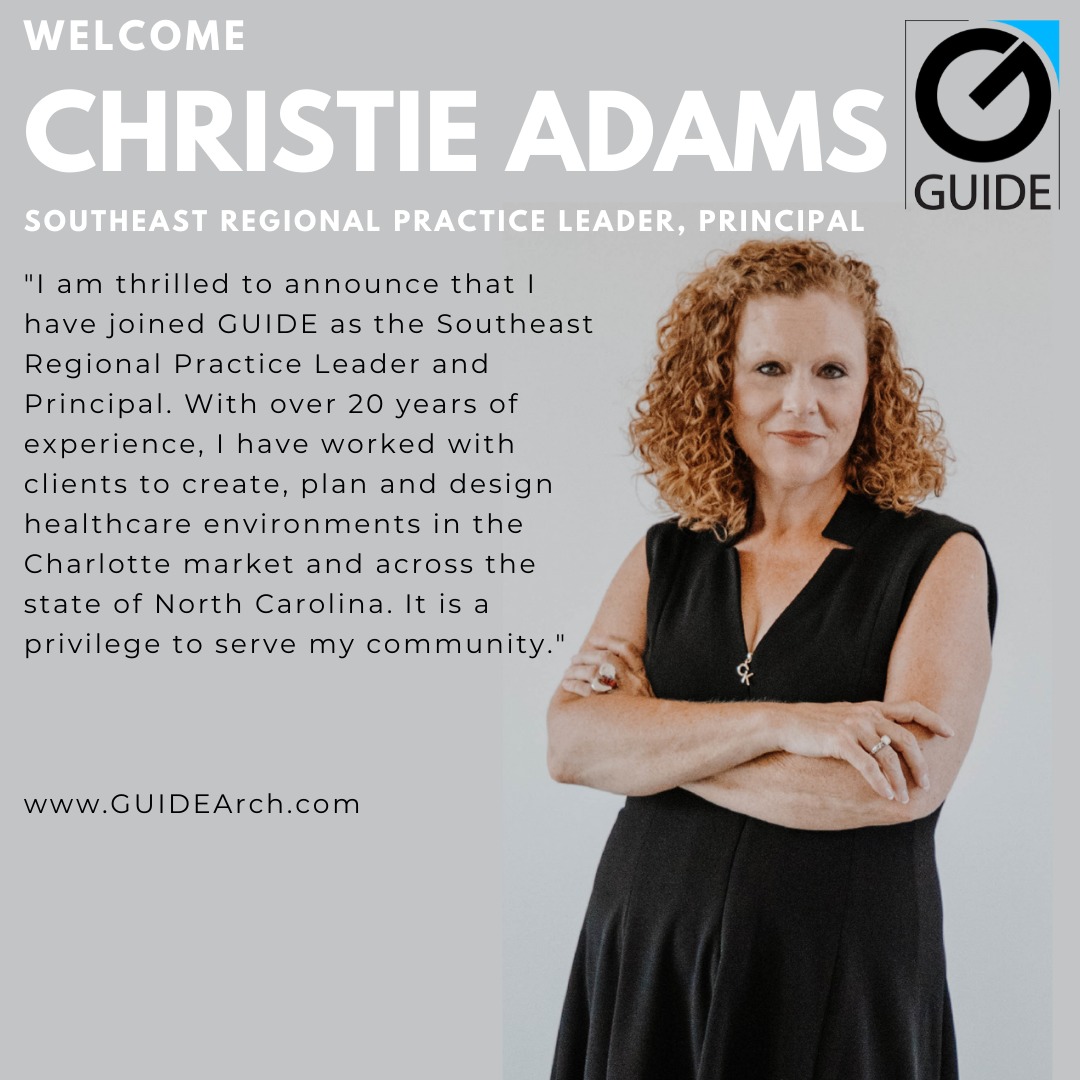 At GUIDE Architecture, we greatly appreciate the opportunity to provide interior and exterior architectural
services for Peterson Health. The newly renovated Peterson Health Outpatient Urgent Care Facility in
Kerrville, TX is approximately 6,578sf and offers a clean, sophisticated style that embody the exterior
characteristics of the main hospital also located in Kerrville.

With newly incorporated parking, modern diagnostic imaging equipment and X-Ray components, updated
color schemes, and accented stone the facility exhibits great appeal to patients and staff. Connect with our
team to discuss how we can help your patient care facility come to life. Visit our website to view more of
this and other projects in our portfolio.
Peterson Urgent Care Center